projects → camalert

Similar to a motion detector CamAlert reacts on changes in the webcam picture. It can be used for simple surveillance tasks, but was originally written to capture pictures for animated GIFs. Back in the day there was hardly any program around to make use of a Webcam. That motivated me to write my own.

The program is in german and it has no english translation.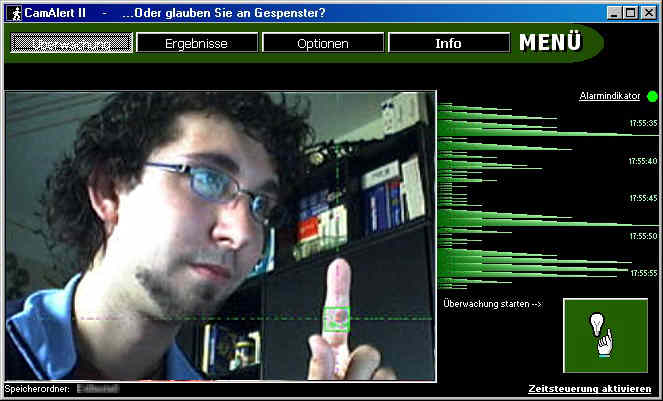 CamAlert was developed in 1999 and maintained until 2004. In that time frame I counted over one million downloads. Even today I sometimes receive feedback from its users.